Badische Zeitung: Reinhart Kößler and Christian von Lübke on the protest movements in Thailand and Ukraine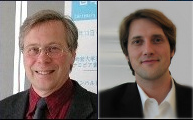 Wie demokratisch sind die Proteste?
BZ-Gastbeitrag: Reinhart Kößler und Christian von Lübke über die Massenbewegungen in Thailand und der Ukraine
Einmal mehr bestreiten Massenbewegungen in Thailand und in der Ukraine die Legitimität der amtierenden Regierungen. Fast kann man an ein Déjà-vu denken. Vor neun Jahren erzwang in der Ukraine die "Orange Revolution" die Annullierung der offensichtlich gefälschten Stichwahl zwischen Viktor Juschtschenko und Viktor Janukowitsch. Janukowitsch verlor die Wiederholungswahl, konnte sich aber durchsetzen, nachdem die Präsidentschaft Juschtschenkos wenig rühmlich verlaufen war. Die Inhaftierung von Julia Timoschenko, die unter Juschtschenko Ministerpräsidentin gewesen war, erscheint heute noch als Racheakt Janukowitschs.
Auch die Proteste in Thailand folgen auf frühere Massenbewegungen, die ihr Ziel, den Regierungswechsel, zum Teil tatsächlich erreichten. Ein offenkundiger Unterschied besteht in der deutlicheren Polarisierung zweier Lager in Thailand: Die gegen den ehemaligen Ministerpräsidenten Thaksin Shinawatra gerichteten Gelb-, beziehungsweise Schwarzhemden verteidigen die Interessen des Königshauses und des Establishments in Bangkok, das seine Besitzstände in Gefahr sieht. Die Thaksin-nahen Rothemden treten für die ländliche Bevölkerung ein. (...)
Read the full article at http://www.badische-zeitung.de/ausland-1/wie-demokratisch-sind-die-proteste--78144106.html
 © Badische Zeitung 2014