Gerrit J. Gonschorek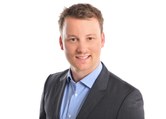 Tel: +49-761 203 2350


Gerrit J. Gonschorek, is a PhD candidate under the supervision of Prof. Dr. Schulze, Institute of Economics, Department of International Economic Policy at the University of Freiburg, Germany. Interested in evidence-based public policy analysis, he writes his dissertation on the political economy of government grants and transfers in public infrastructure financing, with a particular focus on Indonesia. The aim is to develop public funding mechanisms for public service delivery infrastructure that are more needs based oriented and not influenced by political patronage, favoritism, and clientelistic behavior.

 

Mr. Gonschorek studied economics, specializing in International Economic Policy and Development Economics at the University of Freiburg, Germany, University of Basel, Switzerland and at the University of Virginia, USA. In 2014 he completed his VWL-Diploma (equiv. Master) by conducting a large scale quantitative empirical analysis on "The Determinates of Central-Discretionary Government Transfers, Empirical Evidence from Indonesia's Deconcentration and Assistance Task Funding". From 2010-2014 he worked as a student assistant at the Walter-Eucken Institute in Freiburg, a leading research institute in the fields of Public Choice and Constitutional Economic Policy under the direction of Prof. Dr. Lars P. Feld. During his studies Gerrit Gonschorek was part of an interdisciplinary research project on the "Perceptions of Indonesia's Decentralization-The Role of Performance Based Grants and Participatory Planning in Public Health Service Delivery" in Indonesia. The research project and joined paper with Mareike Well and Sophia Maria Hornbacher was part of the applied interdisciplinary research of the SEA Studies Program in cooperation with the German Agency for International Cooperation (GIZ) in Jakarta, Indonesia.

 

Parts of Mr. Gonschorek's PhD dissertation (will finish 2020) are already published in the European Journal of Political Economy or the Journal of Southeast Asian Economies. He also regularly travels to Indonesia for field research, was a visiting fellow at SMERU in Jakarta and involved in various consultancy projects at the World Bank, Indonesia Office, Jakarta.

 

For more information please find a CV (including a list of publications) here.