Transcultural Reciprocal Tandem Research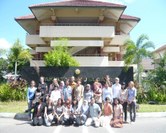 Since 2004, the Anthropology departments of the Gadjah Mada University in Yogyakarta and the Albert-Ludwigs Universität Freiburg ("Institut für Ethnologie" and "Jurusan Antropologi") have organized annual student-centered "Tandem-Research" summer schools. During these projects, taking place alternately in Indonesia and Germany, lecturers from both universities supervise German-Indonesian pairs as they take part in fieldwork training and practice. This reciprocal transcultural research collaboration offers multiple perspectives on the research topics and helps to overcome polarized distinctions. It makes reflexive use of and at the same time challenges positions like "insider" and "outsider", and simultaneously it reveals peculiarities of academic cultures. 
Since 2011, the cooperation has been extended to an interdisciplinary level by including the departments of Political Science/International Relations of both universities.The program is funded by the German Academic Exchange Service (DAAD). The tandem model has also been extended to the level of anthropological PhD research. 
Publication in Freiburger Ethnologische Arbeitspapiere: Judith Schlehe; Sita aria Hidayah 2013: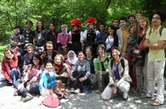 Transcultural ethnography in tandems: collaboration and reciprocity combined and extended
Articles:
Majalah untuk Alumni DAAD Indonesia/Das Magazin für DAAD-Alumni in Indonesien, Nr. 26/2019
Uni Wissen Article, January 2018
Uni Cross Article, 16. August 2017
Press Releas from the Albert-Ludwig-University Freiburg, 28 July 2017
Indonesian News Article, 23.September 2016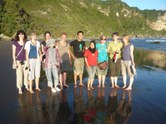 Indonesia Government News Article, 10 October 2012
Spiegel Article, 17 November 2011
Badische Zeitung Article, 28 June 2011
Jakarta Post Article, 10 May 2011


For further information please visit http://www.ethno.uni-freiburg.de/lehrfor/lehrforschung